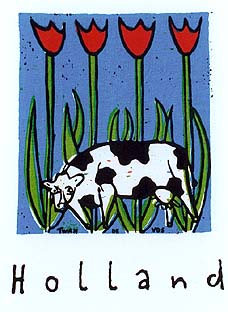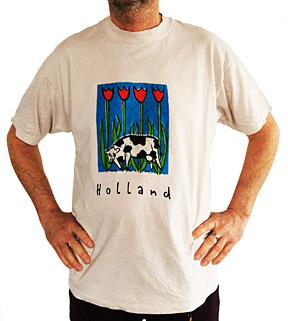 Twan de Vos has printed white t-shirts with the above picture.
It's a 4-colour silkscreen print (20 x 30 cm)
They are available in the sizes S, M, L, XL and XXL.
They can be ordered at
info@twandevos.nl
Price: 15 Euro (shipping costs not included)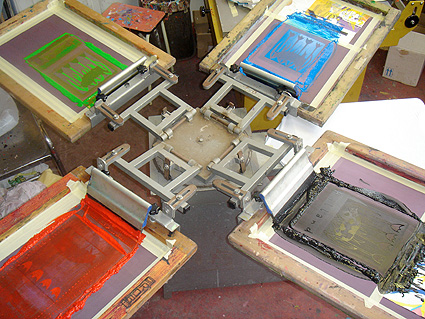 The t-shirt is printed on a silkscreen mill. Here you see the four silkscreens in the mill.
Blue is printed first, the next silkscreen (green) is put on the t-shirt and printed.
Next, red and black are printed and the t-shirt is ready.
Information and orders:
Twan de Vos
Wageningen
Netherlands
0031624853415
info@twandevos.nl