The peat ship

The municipality of Stadskanaal has commissioned me for a sculpture at the corner Europalaan / Nato Laan.
They had issued an order for a statue attractive to children with the theme the history of Stadskanaal.
My starting point for the work of art is a boat, the symbol for the bloom of Stadskanaal..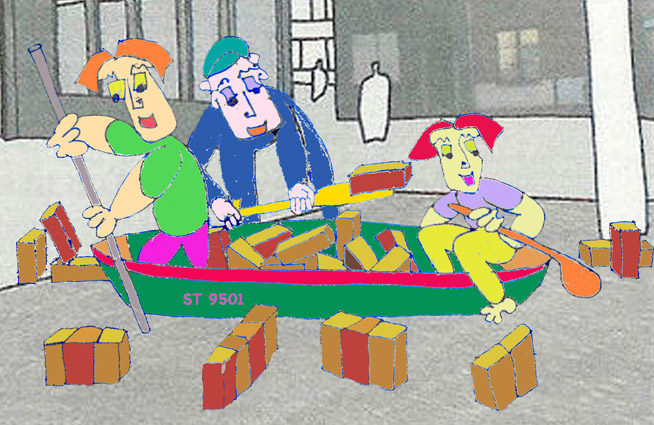 The sketch

On the boat is transported peat, the main raw material and the beginning of everything.
On the barge skippers are present, the peat cutter is part of the picture.
The children can climb on the boat.
The themes children and history come together.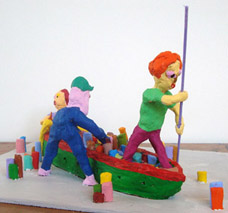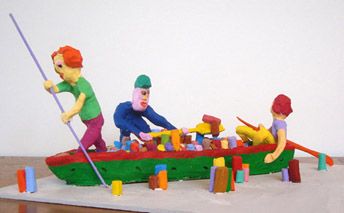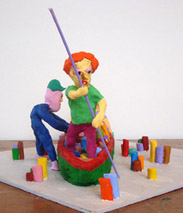 On the basis of the sketch I made a 3D model in clay


After discussion of the 3D model with the art committee, I made a new 3D model.
The biggest change is the size of the peat.
In the first model, the peat is too small for the feet of the children who climb on the boat.
Also we decided to enlarge the peat outside the boat so they can function as a chair.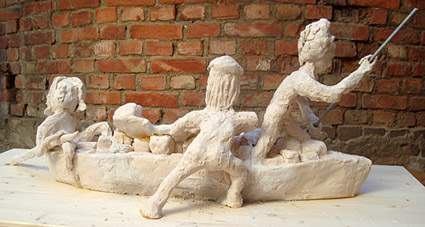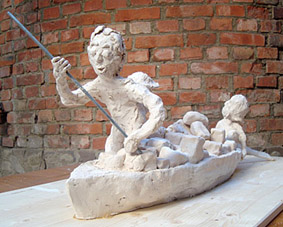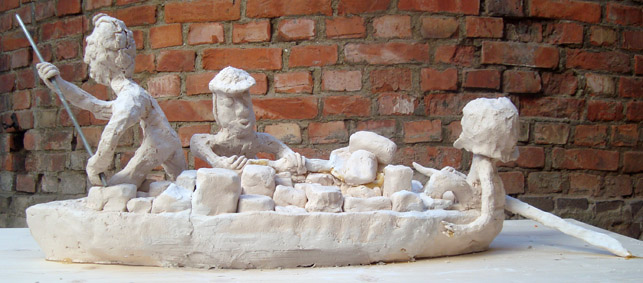 Final 3D model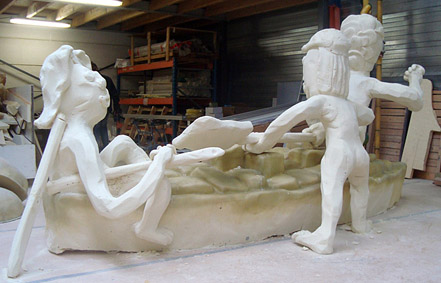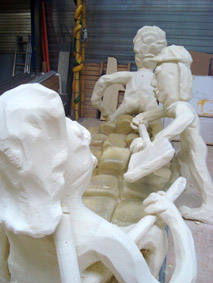 The 3D model is enlarged in poly-urethane to a ship of four meters in length.


Below are some photos taken during the painting of the polyester sculpture.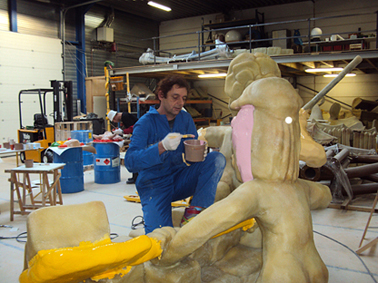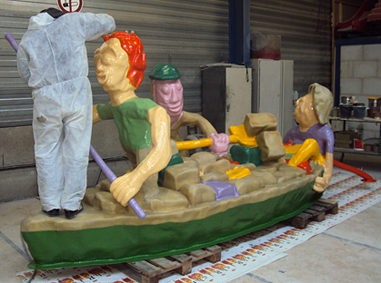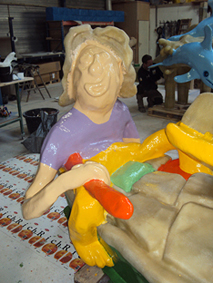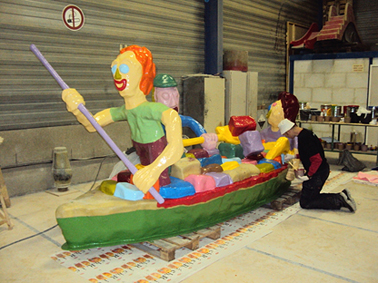 The result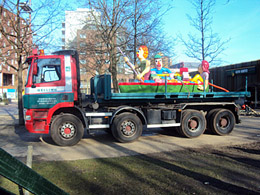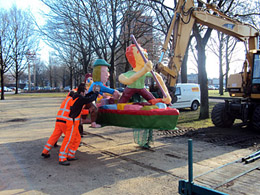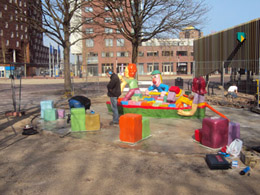 Some photos of the placement of the sculpture.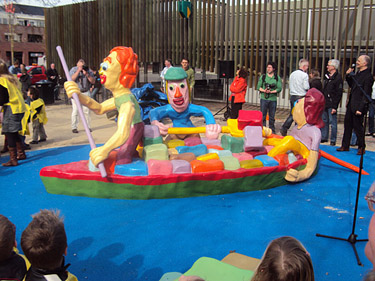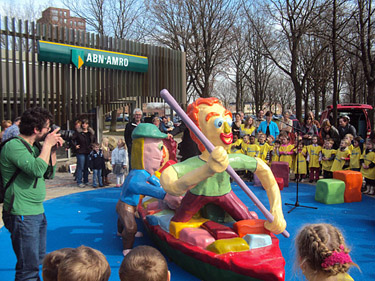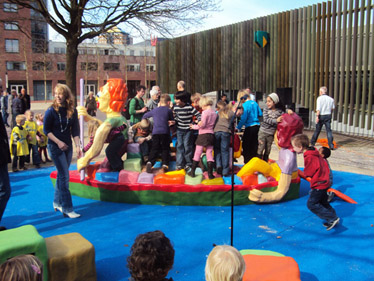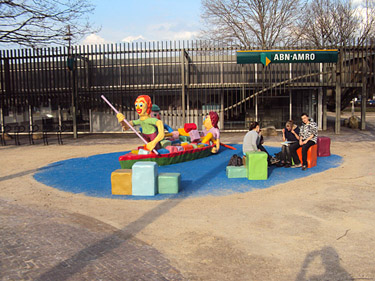 The revealing, the artwork is immediately put into use.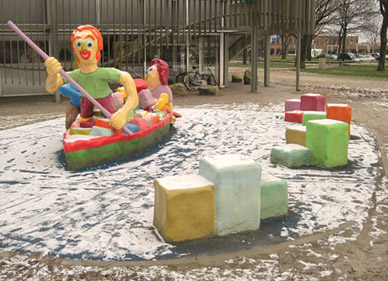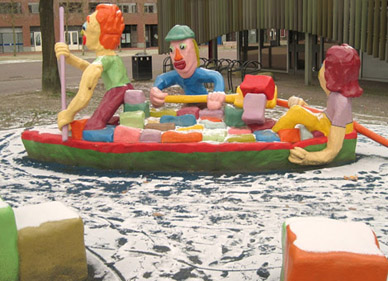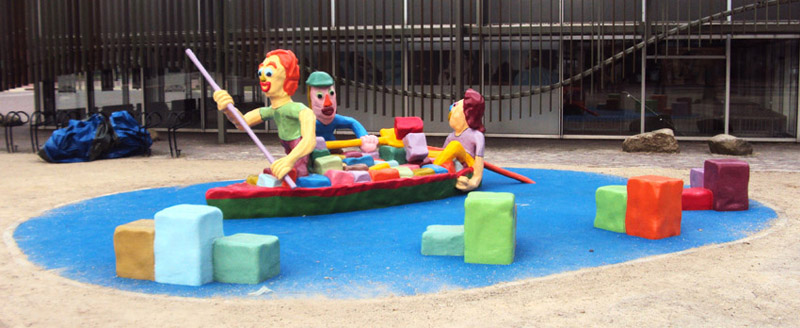 The peat ship and the peat on the water in downtown Stadskanaal.
The water is a blue rubber lubricating floor, in order to protect children from falling.


Information